Always Have Something Great To Play!


One of the things I often hear from students is they want to be able to sit down, pick up a guitar play some great blues rhythms, add some lead and pentatonic licks, and make it sound like a complete song.


I took those comments to heart and created Blues Guitar by Yourself.


No more wishing you could jam out a great tune on your own. With Blues Guitar By Yourself, you'll dive into learning how to add phrases, licks, and riffs that make your playing come to life!


This is an expansive course that will teach you how to connect chords with phrases, licks and riffs to make your songs fun, and inspiring!


Whether you're kicking back playing solo or in a band, this course has got you covered with a variety of different tempos, feels and styles.


Never be stuck for something awesome to play, every time you pick up your guitar!


Throughout the course you will learn:


✅ Rhythm and Riffs: Add awesome phrases and riffs to your blues rhythms. We're talking major groove here!
✅ Digging the 7ths: Learn how to connect Dominant 7th Chords. They're the secret sauce to that bluesy goodness.
✅ Get Funky: Add some 9th Chords to your mix, and let your guitar funk it up.
✅ Jazz It Up: We'll take a step-by-step journey into Jazz Blues Progressions, because who doesn't love a little jazz in their blues?
✅ Rockin' Blues: Learn how to dress up a 1-4-5 Blues Rock. Because everyone loves a Little Rock in their blues.
✅ Slow and Smooth: Master slow blues progressions. These will give your blues a soulful, emotional edge that hits right in the feels.
✅ Chord Magic: Learn how to sprinkle Altered Chords into your progressions. Your blues will sound like pure magic.
✅ Turnaround Time: Get those blues turnarounds just right. They're the cherry on top of your killer blues performance!
With Blues By Yourself, you're never really playing solo - you've got the rhythm, the soul, and the blues!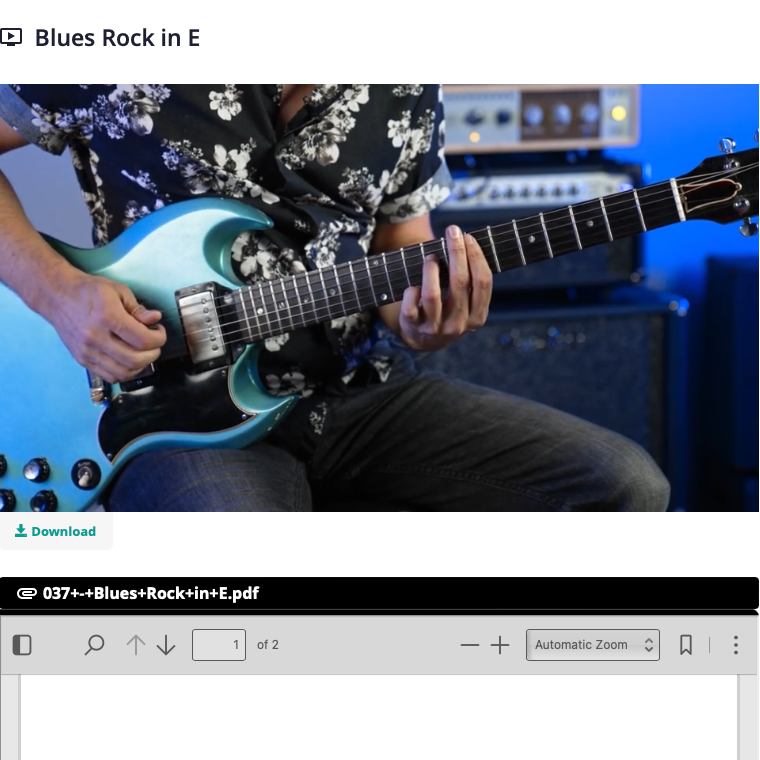 Over 35 Video Lessons

Over 35 step-by-step videos so you can play incredible blues, by yourself!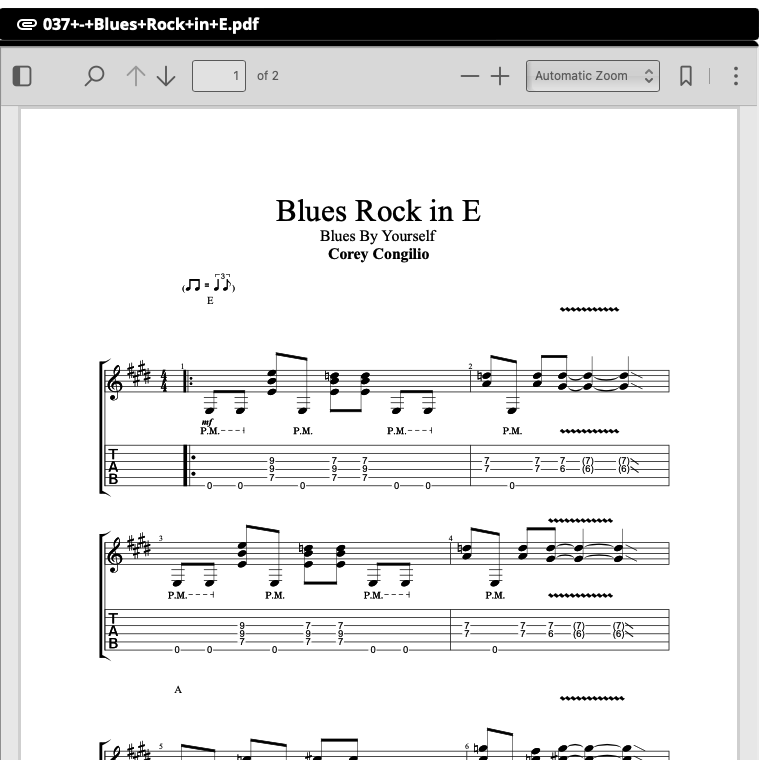 Downloadable TABs
Reference the TABs within the course view or download them to print or save on your computer or tablet.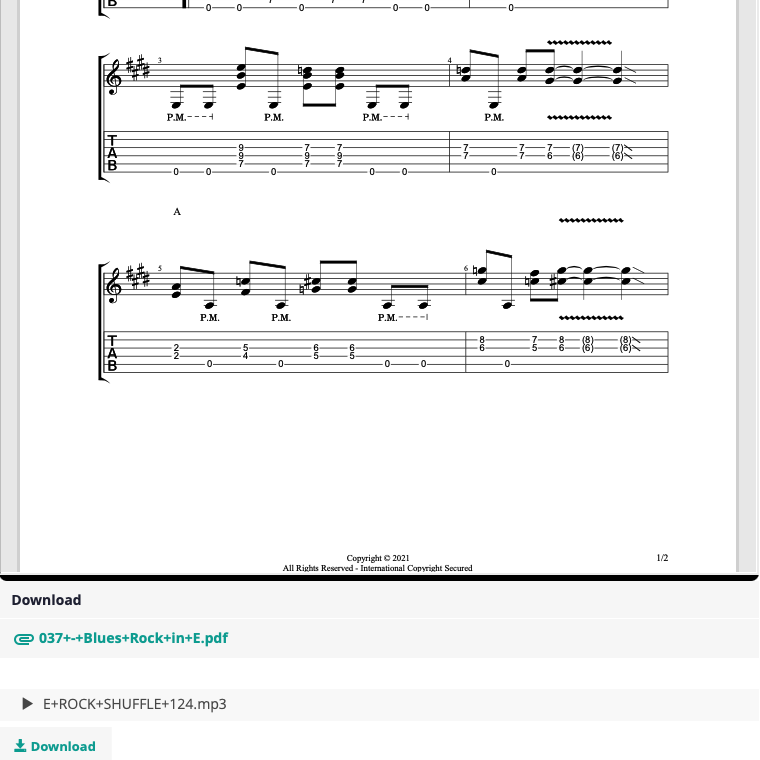 Jam Tracks
Jam tracks are included with
every section!


What's Inside
(Click the arrow below to expand all sections)